S&M PHOTO SHINE LTD
DRONE TRAINING & FILM ACADEMY
Reg. No.:  AE63230 | License No.:  CY-RATO-011
CLASSES
Section 1
1.1 Aviation Law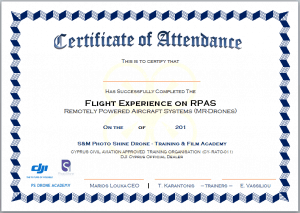 1.2. Safety Management
1.3. Situational Awareness
Section 2
2.1. Charts
2.2. Basic Meteorology
2.3. Communications & Navigation
Section 3
3.1. Flight Dynamics
3.2. Technology & Equipment
3.3. Systems Operations
Training Area
Introduction to Flying Experience
VIEW MORE CERTIFICATES
SUBMIT YOUR INTEREST
Click on any of the following group cards to reveal extensive information about the group's schedule and more. Alternatively you can select of the above links to learn more about each certificate level.
No Events on The List at This Time
CONTACT US
You can contact the PS Drone Academy for any information you might be looking for on drone flying, drone certificates, events, academy news and much more. Just use the information below or our inquiry form. We will be more than happy to assist you as soon as possible.
Miltonos 93, Limassol 3047, Cyprus
+357 25812581, +357 99661662
info@psdroneacademy.com
–